Here at Wantedly, we believe that focusing on shared vision, passion, and values will lead to a better match between employers and talents; rather than benefits and salary. Therefore, we encourage you to post content on Wantedly that highlights the elements of uniqueness within your company such as the passion behind your mission or the overall philosophy instilled into your product or service.
Take a look at the guidelines below that will help you to effectively use Wantedly and grow your employer brand. We've also included some tips and best practices to help make your next superstar hire.
Failure to adhere to these guidelines will result in hiding or some modification of your post and our Quality Assurance Team will contact you with further details.
General Guidelines
For all content, such as Job Posts, Meetups, and Story posts, please refrain from including the following:
Specific details of salary/wage and employment benefits

Images or any content containing violence, nudity, partial nudity, discrimination, unlawfulness, infringement, pornography or sexual suggestiveness

Email addresses or phone numbers that allow direct contact outside of the Wantedly platform.

Third-party links or product advertisements with the intent for direct selling.
Job Posts
Create a Job post to outline the details of an open position you are looking to fill.
1. Cover photo
Visuals play an important role in capturing users' attention. Use engaging photos for your Job Posts to showcase your company's culture.
DO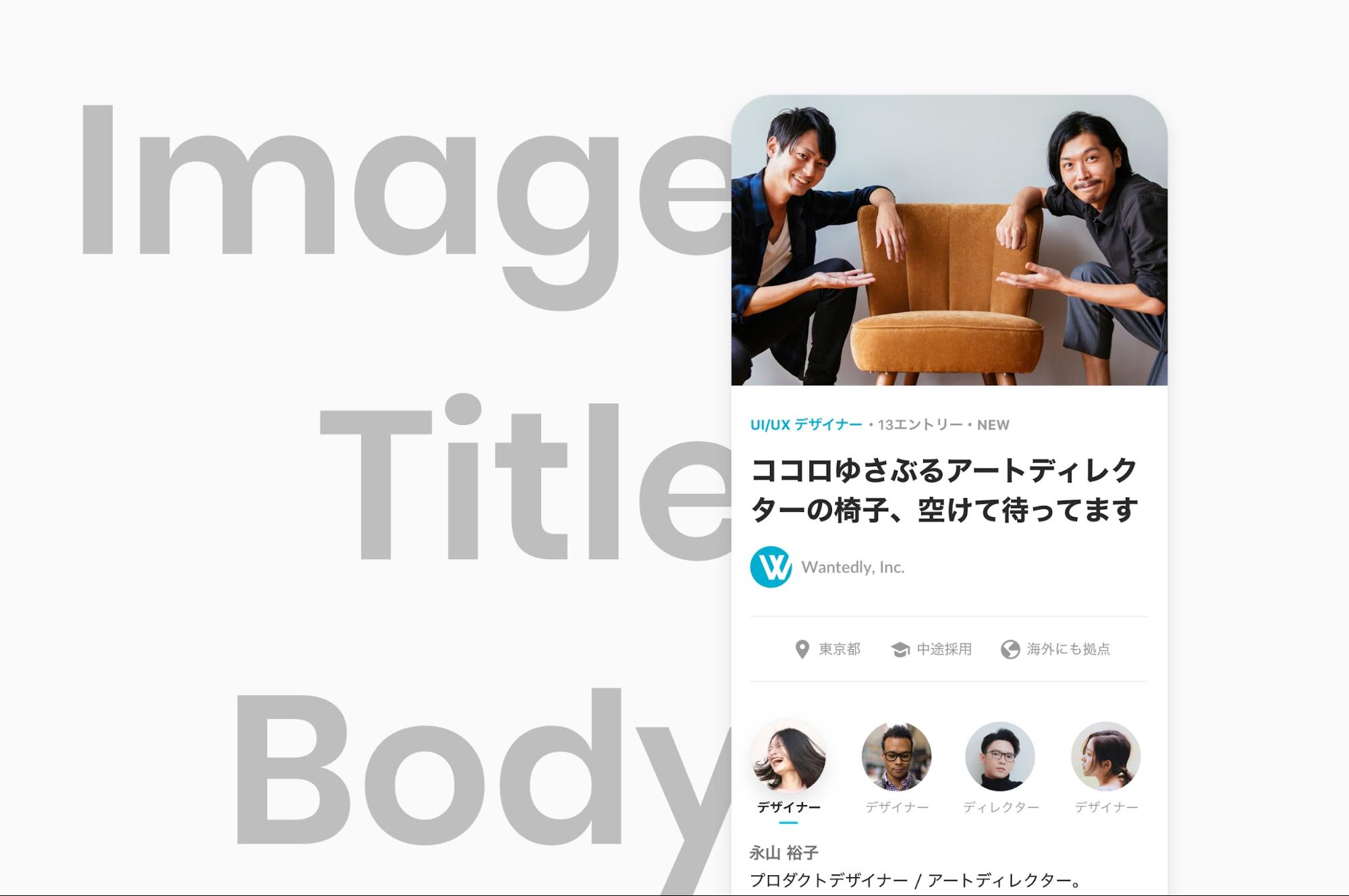 Capture your team members in their daily interactions

Showcase your office space - after all, that's where your team spends most of their week

Feature your team at events, team bonding activities, etc.

Show your product or service

High-resolution photos at least at 1980x1320px
DON'T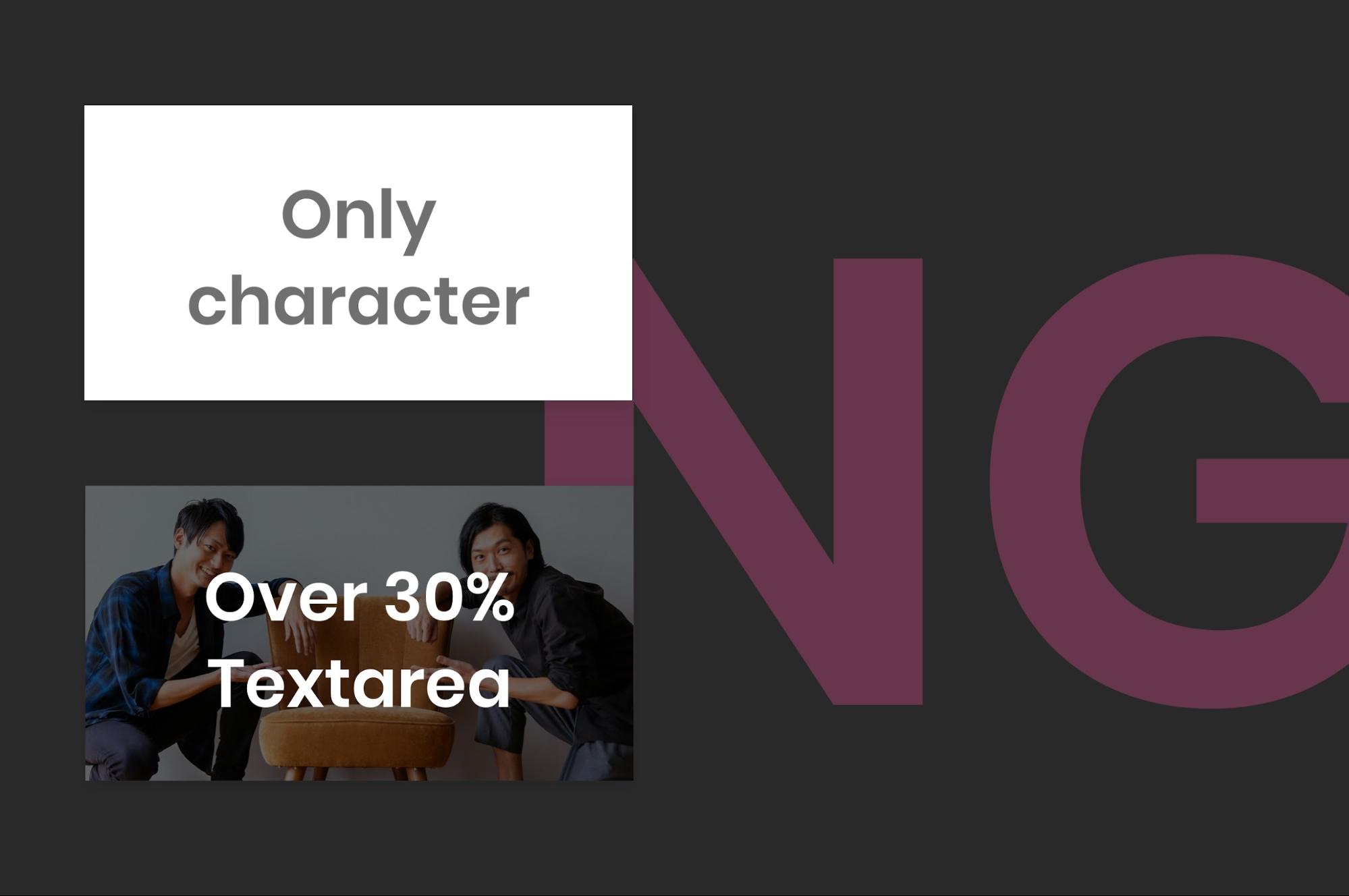 Use text or company logo that takes up more than 30% of the cover photo

Use images with inappropriate content

Low-resolution photos below 1980x1320px
2. Headline
Be creative when it comes to your Job Post's headline. You can even think of it as a blog title. By thinking out-of-the-box for your headline, you can share more about your company's culture and vision, which will help attract more relevant talent.
Include the role AND an engaging/empowering phrase. Show how the role will impact your team or illustrate certain qualities you are looking for.
DO

E.g 1: Pump up your portfolio! Test your skills as our video production intern

E.g 2: Be a shoulder to lean on! We are looking for a skilled HR manager

DON'T

E.g 1: Software Engineer

E.g 2: Business development wanted
3. Content
Instead of the typical job post that is just a mundane list of requirements and qualifications, use Wantedly to share beyond the hard facts of the position. Appeal to your potential teammate that there is more to the role and your company than just the "work". It's all about attracting the right candidate who not only will fill the role, but also will fit in with your company culture.
Job Post Section

Description/Guidelines

Company Members

Add a photo and write your introduction on your Admin profile. This allows talents to get to know who they will be potentially working with.

What**

Introduce your company with a quick description of your product/service.

Why**

Describe your company mission, what are some goals your company has?

How**

Illustrate your company culture, what values are upheld between your team?

As a new team member

In addition to the standard qualifications and position requirements. Take some time to add additional information about how the position is valued in your company and how

Don't:

Include salary information (using "$", "HKD", "SGD" etc, will be flagged as a violation)

Include direct contact links (using "xx@xx.com", "Whatsapp" etc, will be flagged as a violation)
**The What, Why, How sections only have to be filled in once as they will automatically be used for all Job Posts that you publish.
Please note: There may be exceptions to this guideline in case of conflicts with local law and policies.
Meetup
Create a Meetup post to organize a community event in-person or online.
The important thing to remember is that this is an opportunity to bring together people to discuss and share ideas.
The purpose of a Meetup cannot be to:
Advertise/Sell a product or service

Unlawfully exclude certain groups of people

Influence a political or religious following
DO
Include a cover image of optimal photo resolution of at least 1980x1320px

Give an introduction to the Meetup and explain what it is all about

An insight into what attendees can expect during the event

Include if possible what attendees can learn or take away from the event

Include an agenda or itinerary of the event where possible
Story post
To maintain a fair and open community on Wantedly, please keep the following rules in mind when creating, publishing, and distributing your Story posts.
Do not use content or images licensed as non-commercial in your Story posts. Please ensure that the images you use do not violate any copyright or licensing; we recommend using

Unsplash

or

Pexels

. All ideas and images shared must be original. If an idea/image came from a third party, it must be properly credited.

Your Story post must include a cover image uploaded with the optimal photo resolution of at least 1980x1320px, and a recommended aspect ratio of 3:2.

All content posted on Stories must be compliant with the laws governed by the laws of your country and must not be derogatory in nature, or paint any person or business in a negative light.

Be wary of grammatical or spelling errors; we recommend

Grammarly

to proofread your writing.
1. For Users
Wantedly Stories exists for all types of storytellers, career explorers, and thinkers, with stories covering topics related to career and related passion projects. If you have an idea or story to share respectfully, it's welcome to be published in our Stories community!
All written content on Stories should be relevant, substantial, and informative with regards to career and related passion projects. Your Story post should not be rehashing the information found on your Wantedly profile. Instead, you may utilize the "Self Introduction" section on your profile to provide a summary of your work experience.

You may not sell advertising in or on your content. Story posts should NOT exist with the predominant purpose of driving traffic to an external website, business, or product.

If you have received compensation, free goods/services, or anything of value in connection with the topic of a post, you must make this clear.
2. For Companies
Wantedly Stories exist for you to share your company's voice and story. Your Stories is unique to your company and your company alone. It's the perfect platform for you to strengthen your employer branding across the world by revealing your team culture like never before.
Suggested topics:
Results of an event your company held

Introduce some of your team members

Exciting upcoming projects
A Story post cannot be a Job Post or Meetup Event; however, once a Job Post and/or Meetup Event is published, you can directly link it to the Story post. A Story post can cover topics related to a Job Post (i.e. A Day in the Life of our Marketing Manager), Meetup Event (i.e. Get to Know Our Power Lineup of Inspiring Founders for Our Upcoming Event), or overall company-related content such as weekly updates, major announcements, etc.

You may not sell or advertise any products or services.

You may not create a Story post for the sole purpose of driving readers to external channels except your company's website.
Disclaimers
Wantedly reserves the right to review posts or accounts at any time and/or remove any content that violates the above-stated rules, or Wantedly's Terms of Use, at our own discretion. We will also take into account factors of context, newsworthiness, the nature of the posted content, and applicable laws in respective countries before deciding to remove content.
For any questions or assistance, or if you are unsure why your content was removed, please contact our Quality Assurance Team at customer-relations@wantedly.com