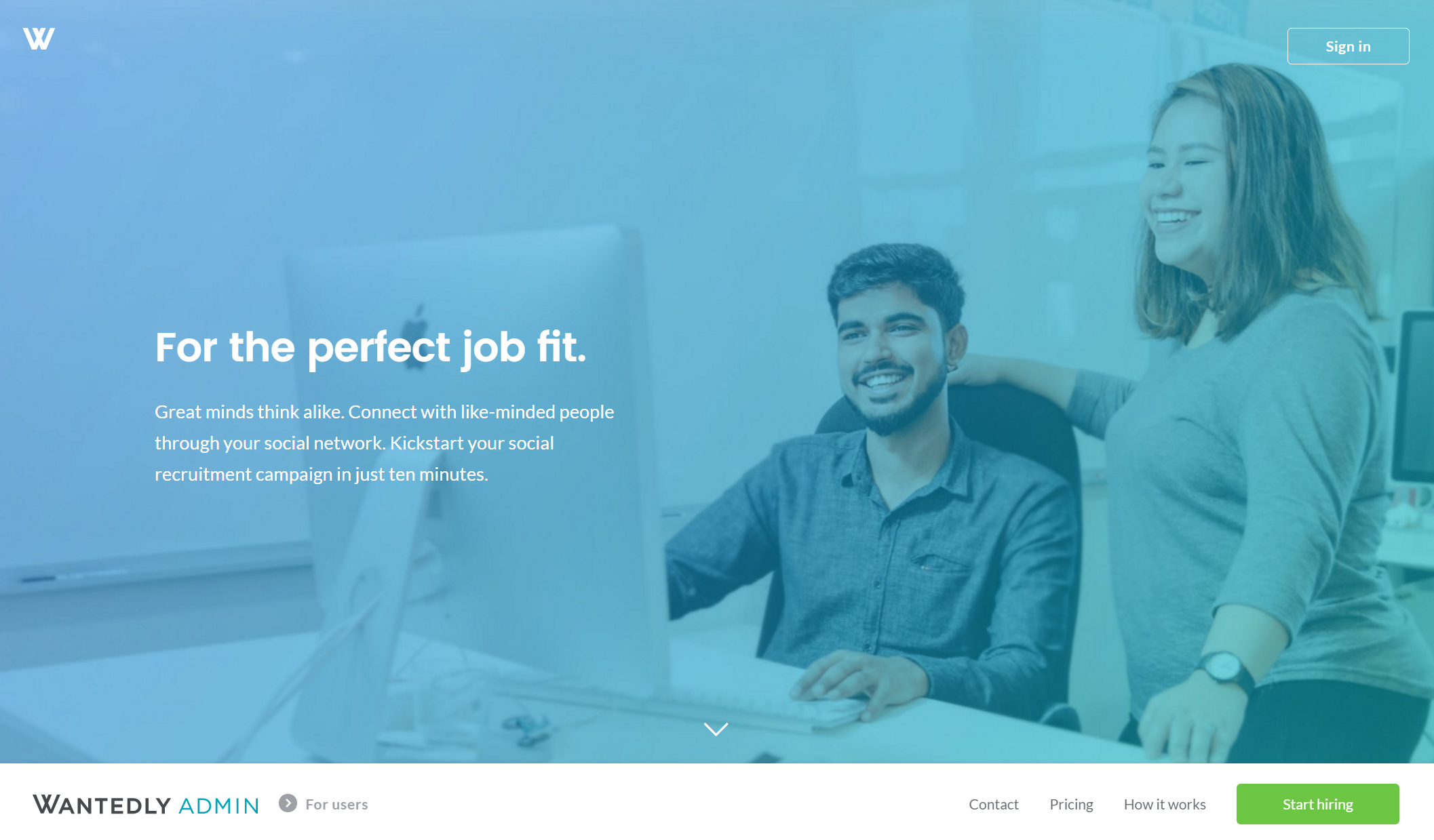 Welcome! We are so glad to have you with us. Wantedly Admin offers an entirely new way of recruiting, allowing you to recruit some of the best people in your field at a low cost by using the power of social media.

Unlike other recruiting services, we don't match people and companies by salary. Instead, we match people with companies based on shared vision and passion.

Our service also allows employers to see a user profile that reflects the uniqueness and individuality of each applicant. Rather than copy-paste cover letters and the same template CVs, users on Wantedly write about their backgrounds, hobbies, and aspirations. They also share their projects, published articles, Facebook profiles, Youtube channels, and other creative outlets that show them for who they are. You will get a truer insight into what kind of person has applied to your job Job Post and therefore will be able to make better judgments as to who your next team member will be!
Try it out now!