Here at Wantedly, we believe that focusing on shared vision, passion, and values will lead to a better match between employers and talents.
To accurately convey your company's vision, we recommend filling out your Job Post with as much information as possible. (The more you fill out the Post, the more likely you are to receive applications!)
Take a look at the sample Job Post below and use it as a guide on how to create a Job Post that effectively conveys your employer brand.
The Sections of a Job Post:
- Members
When creating your Job Post, please keep in mind our Wantedly Content Quality Guidelines.
Failure to adhere to these guidelines will result in hiding or some modification of your post by our Quality Assurance Team.

KEY POINTS
- Include the role AND an engaging/empowering phrase. Show how the role will impact your company/team.
COVER PHOTO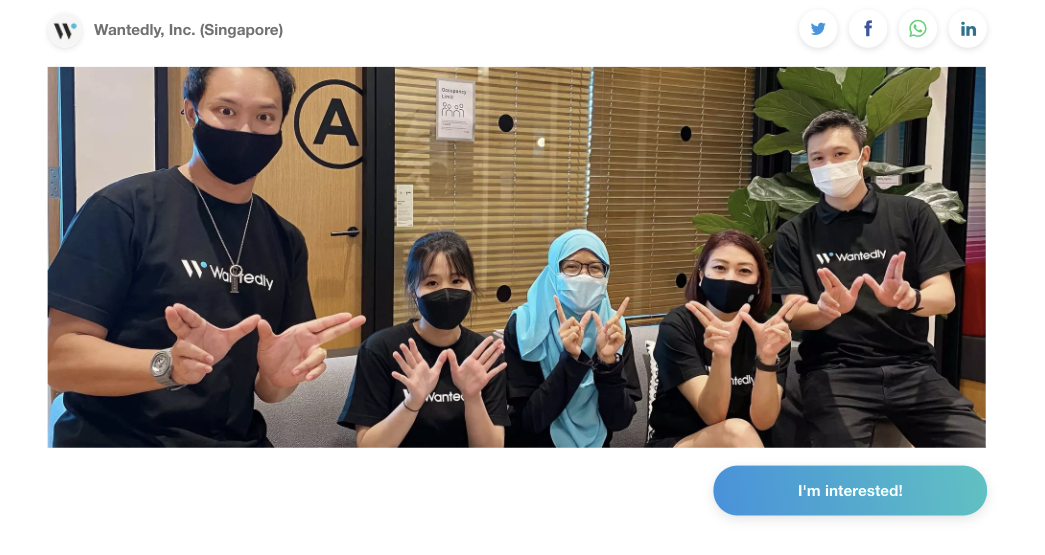 KEY POINTS
- Capture your team members in their daily interactions
- Feature your team at events, team bonding activities, etc.
- Show your product or service
- High resolution photos at least at 1980x1320px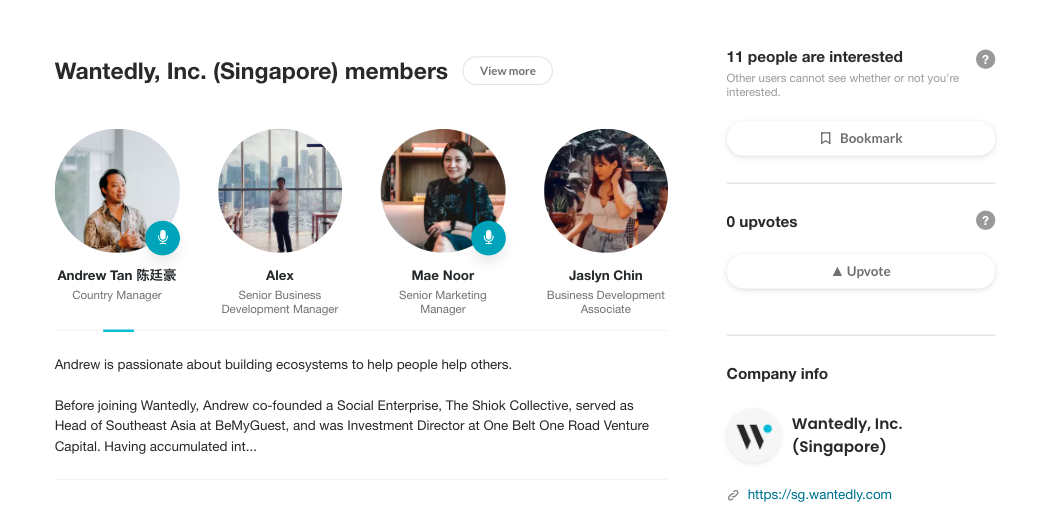 KEY POINTS
- Include as many team members as possible to showcase the faces behind your company and help build candidate trust.
- Try to add members who will be directly working with the prospective hire.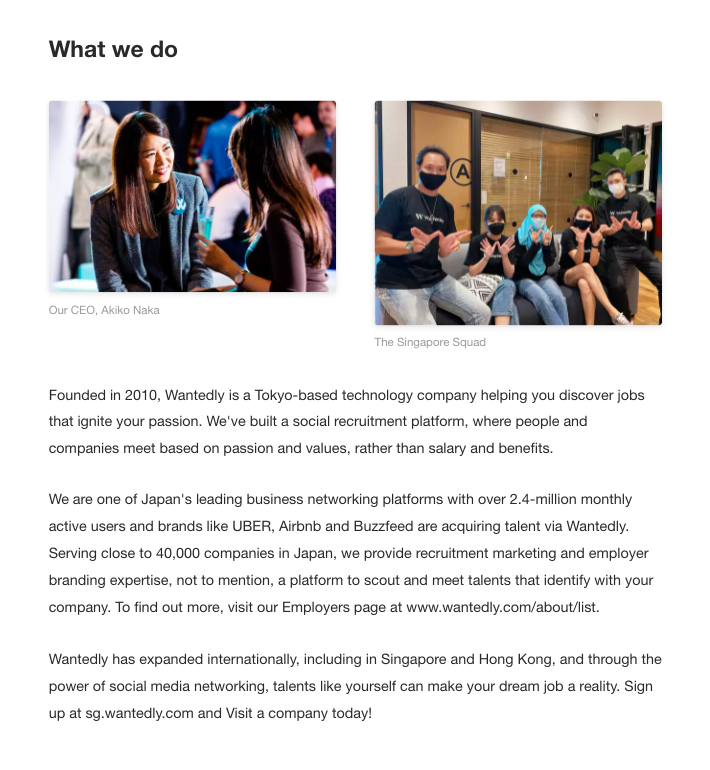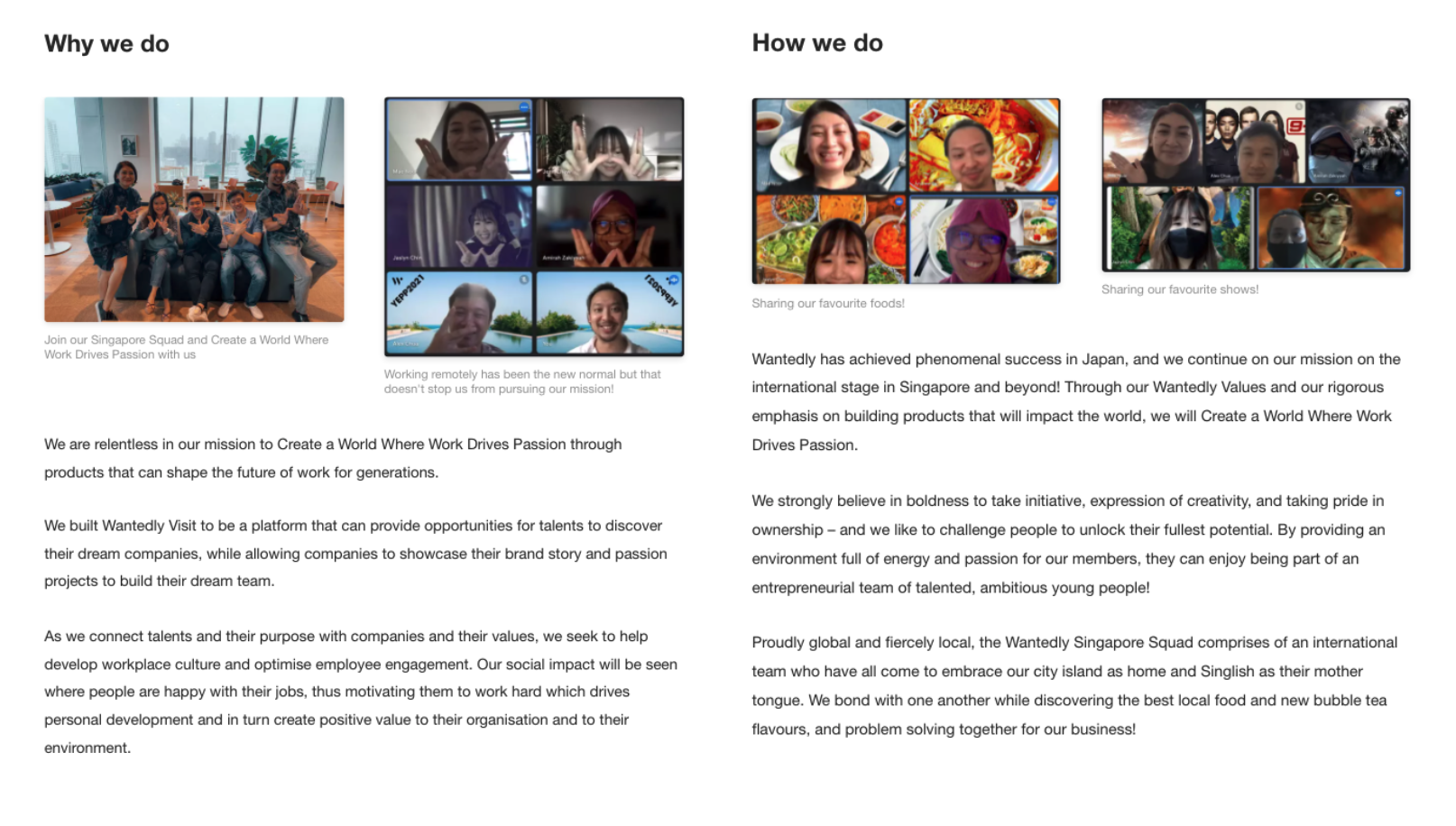 KEY POINTS
- There are 3 sections to introduce your company, keep them descriptive but clear:
・ What we do: Introduce your company with a quick description of your product/service.
・ Why we do: Describe your company's mission or vision.
・ How we do: Illustrate your company culture and team values.
- Include photos to help candidates visualize your company culture!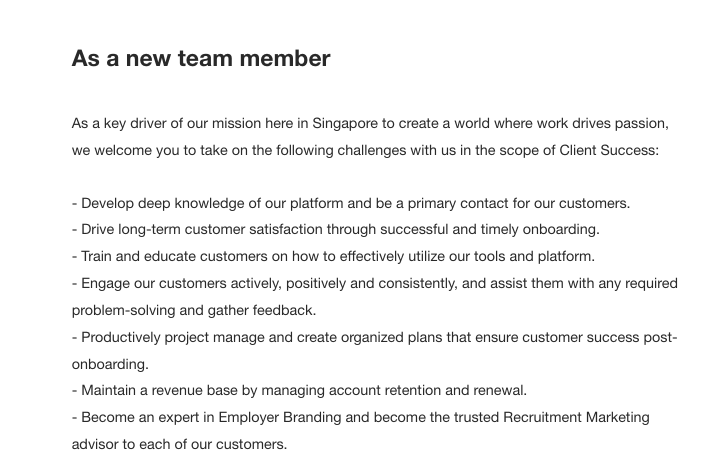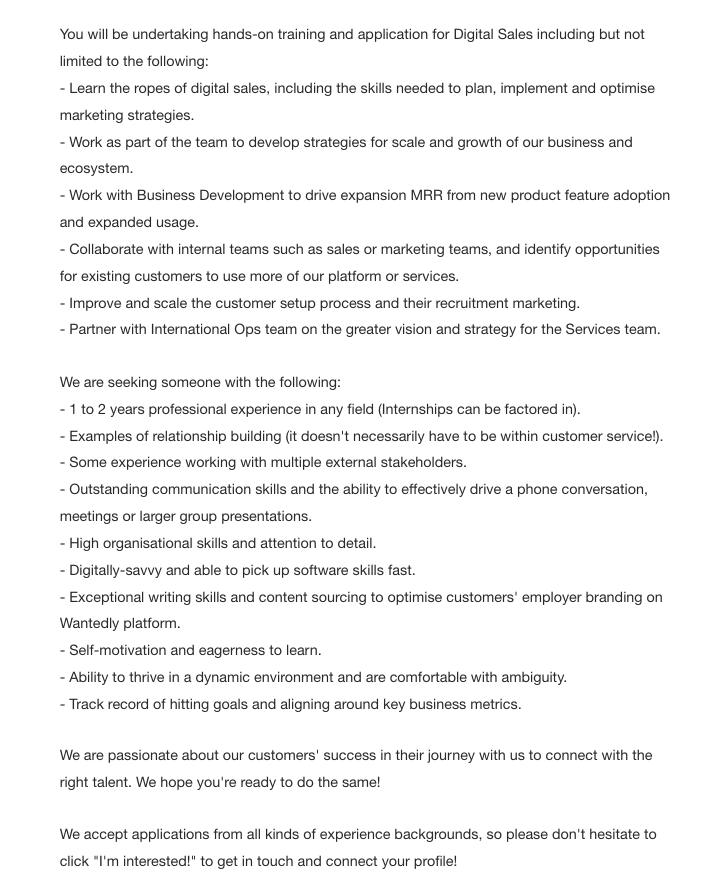 KEY POINTS
- Write about the position's standard qualifications and position requirements.
- Add additional information about what's attractive about this role and how it is valued within the company!