When a company messages you, you will receive an email with a link attached that directs you to the messaging page. You can also view your message history on the applied projects/messages page of your Wantedly account.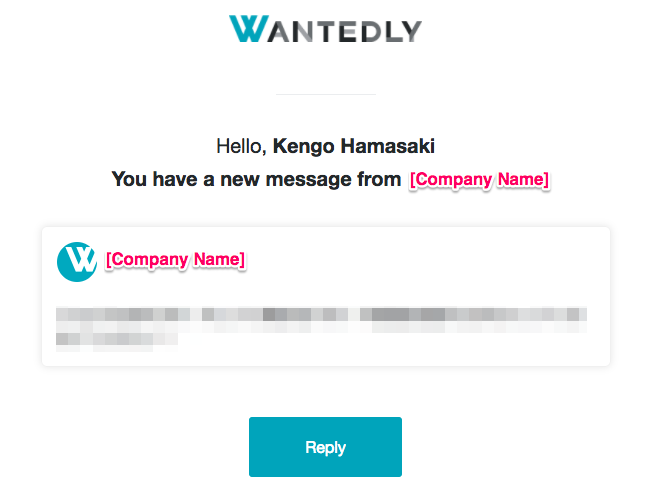 If you are not receiving emails correctly, please try the following:
Check that our emails aren't being blocked by your internet provider or by anti-virus software
Check that there are no spelling errors in the email address you have registered
Check your email preference settings from here. 
If you are still having trouble, contact Wantedly Customer Relations Team from here!