What is a 'Meetup'
Meetups allow you to casually meet with individuals separate from application processes. You can take advantage of meetups to show off your company culture, and have discussions to learn more about each other.
See one of our Meetup posts below!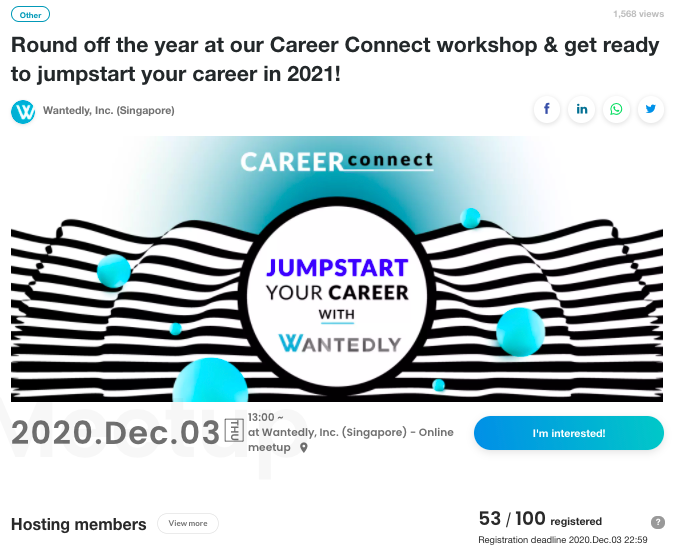 Things to note when creating a Meetup
We recommend including the following topics to make an attractive Meetup post.
The purpose of the Meetup (Have a discussion? Create a community space?)

Who you can talk to if you join the Meetup, or what talks there will be

A time schedule of the Meetup

The environment of your Meetup
Who can join your Meetup
Please note that Meetups also must adhere to our Community Guidelines.
Confirm our guidelines here before creating a Meetup post.
How to create a 'Meetup'
Learn how to create a meetup here.