Here we'll introduce the tips and tricks to creating an effective and successful Job Post on Wantedly. We hope this article answers all your questions regarding how to write Job Posts, and wish you a happy hiring!
To make a Job Post, there are only 4 things you need to prepare:
1. Company photo
2. Job title
3. Info about your company
4. Info about your open position 
1. Photo(Prep time:
10
min)


Any photos from past company gatherings or celebrations? You can use photos that you already have, or just get your smartphone/camera and take pictures in your office.
The key is to focus on "people."
You can best convey your company culture and environment by taking pictures of co-workers in a natural setting (in a company meeting, having a casual conversation with another co-worker, etc.)
Candidates are more interested in "people" then the "logo" of your company.
Once you have prepared the right picture, open your
Job Post creation page
.
Click "Create a Job Post" to start creating your Job Post.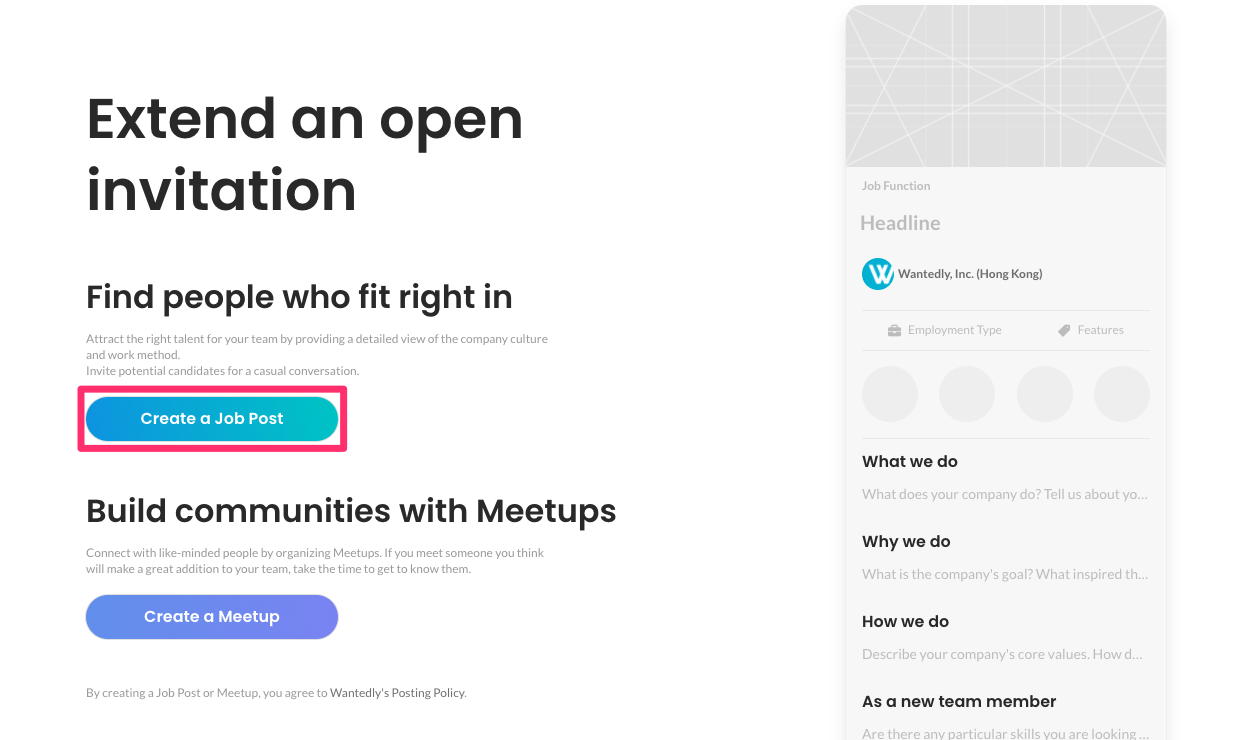 2. Title(Prep time: 5

min)

Use engaging and inspiring phrases for your title to grasp the attention of a candidate.
(Ex. "A change to have an impact....", "Be a shoulder to lean on....")
After creating your title, fill in what occupation you're hiring for and paste your new punchy title!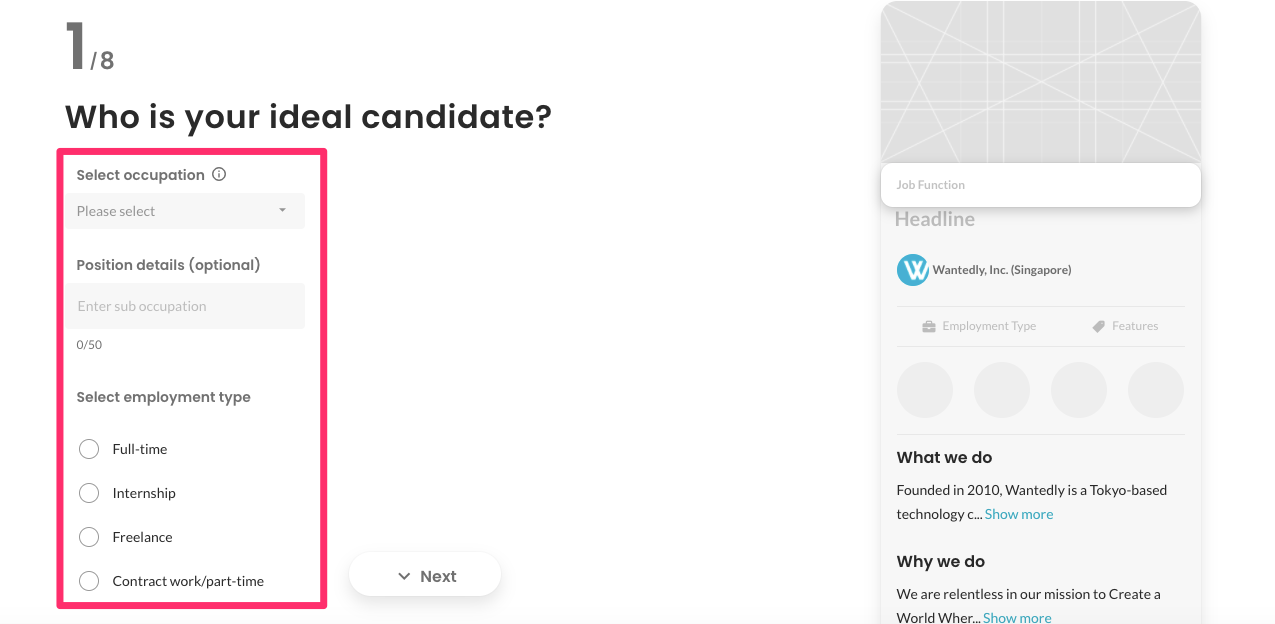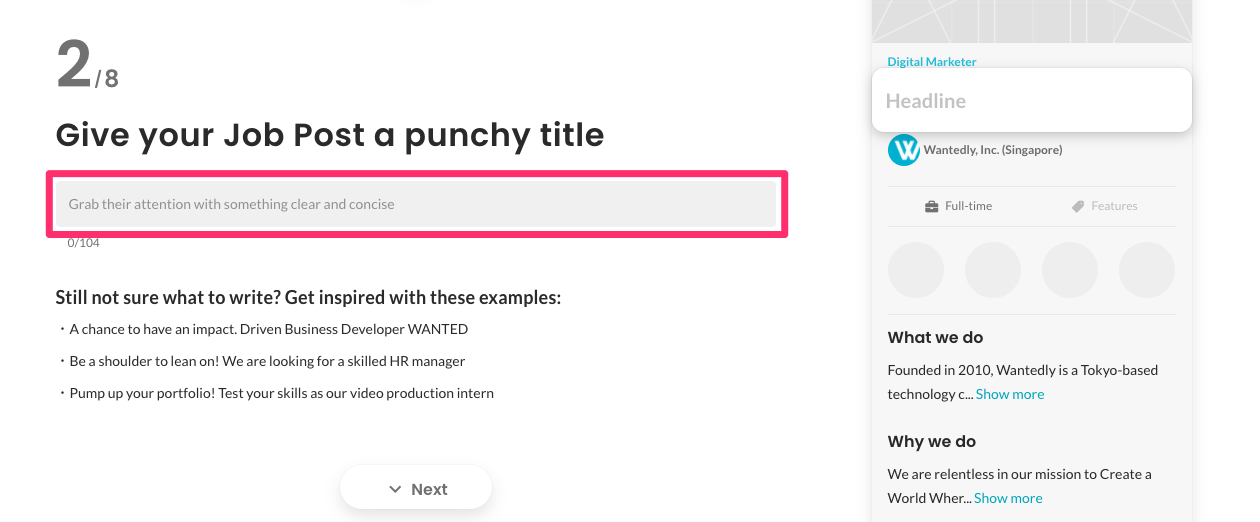 3. About your company(Prep time: 20 min)
Next, introduce your company by writing about "What" your company does, "Why" your company does what it does, and "How" your company does.
You don't need to make all the content from scratch, you can probably use a lot of information from your company website. Just make sure to shift your target of the article to be your applicants instead of your clients!
In the "What we do" section, write about what your company does, your company's products, and what makes your company/services special.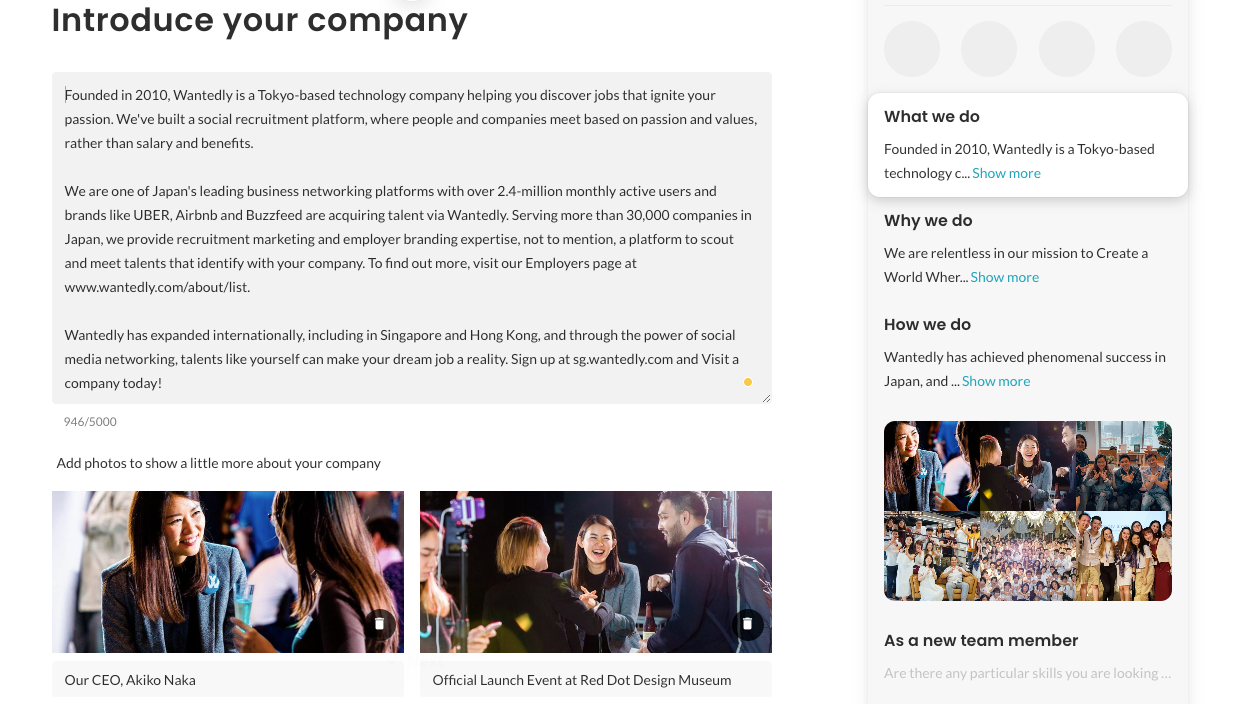 In the "Why we do" section, explain the goal/mission of your company. What has inspired your company's mission? What will be the impact if your company does achieve its goal?
Your answer does not have to be concrete. Write about the dreams and aspirations of your company.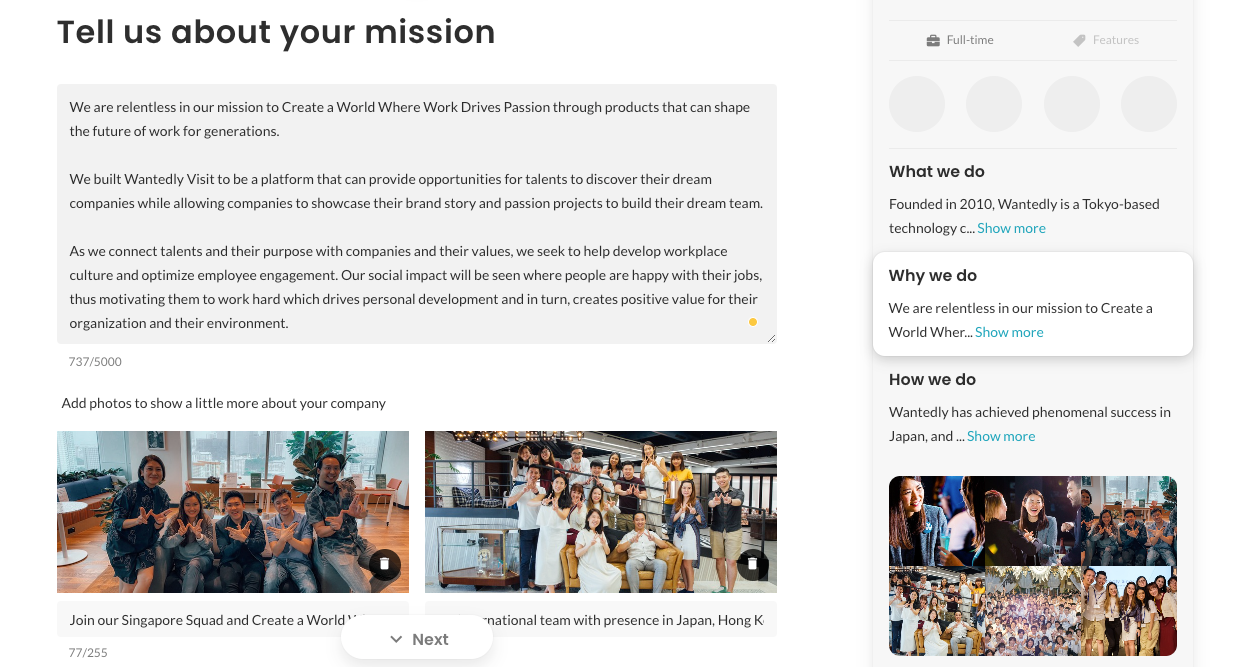 In the "How we do" section, describe your company's core values, how your company makes a difference, or what your company prides itself on.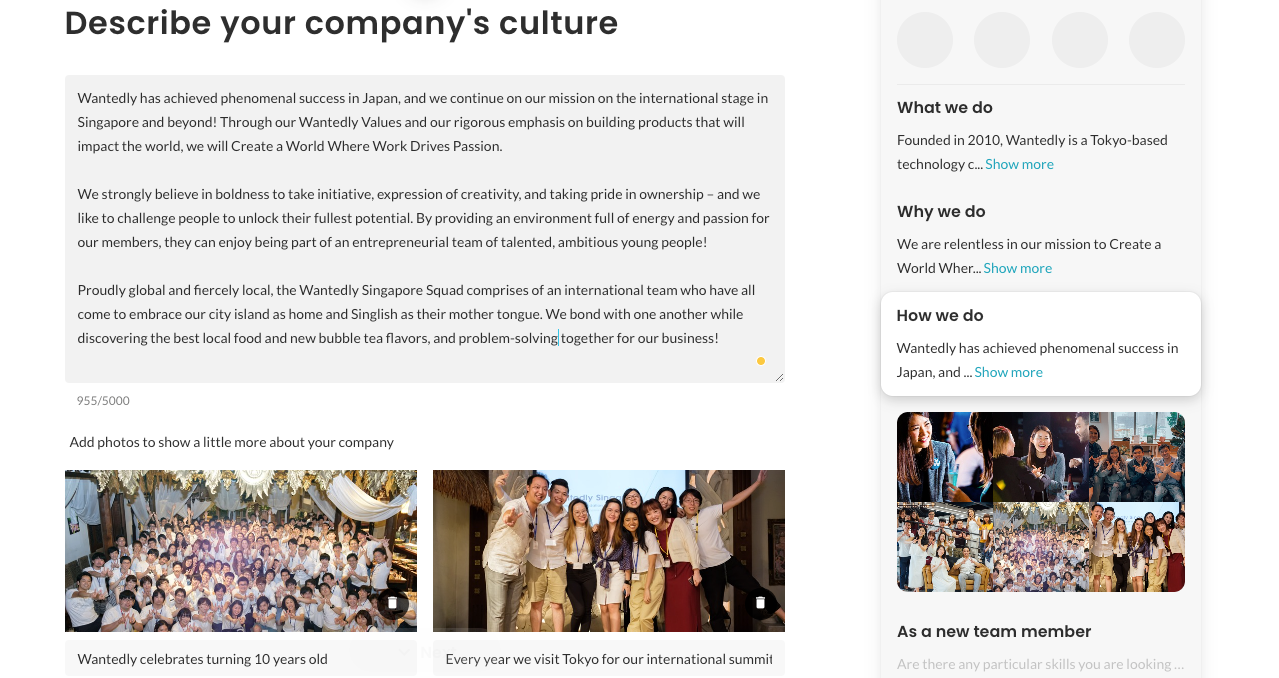 4. About the job position(Prep time: 10 mins)

In the last section, write about the position you're hiring for and who would be a great match for your company.

(On average candidates scroll through one Job Post for about 40 seconds, so we recommend you to keep your content short and sweet.)

Be wary when describing skills that you require or prefer. If you set the required skills to high, many candidates will be discouraged from applying to your Job Post.

Once you finish writing about your company's open position, just click "next" to complete your Job Post!