Did you come across a job posting that isn't right for you, but perfect for someone you know? Or maybe a company you really like is hiring and you want to let your friends know? Perhaps you stumbled upon a Meetup and don't want to go alone?
If that's the case, you can use 'Recommend' to share a job posting or Meetup on your social media. Wantedly is at heart a social platform and we want to work together to help each other find that dream position. That's why we have the 'Recommend' feature.
How to recommend a job posting
To recommend a job posting, your account must be linked with your social media.
1. On the job posting that you want to recommend, click the 'Recommend' button under the cover photo.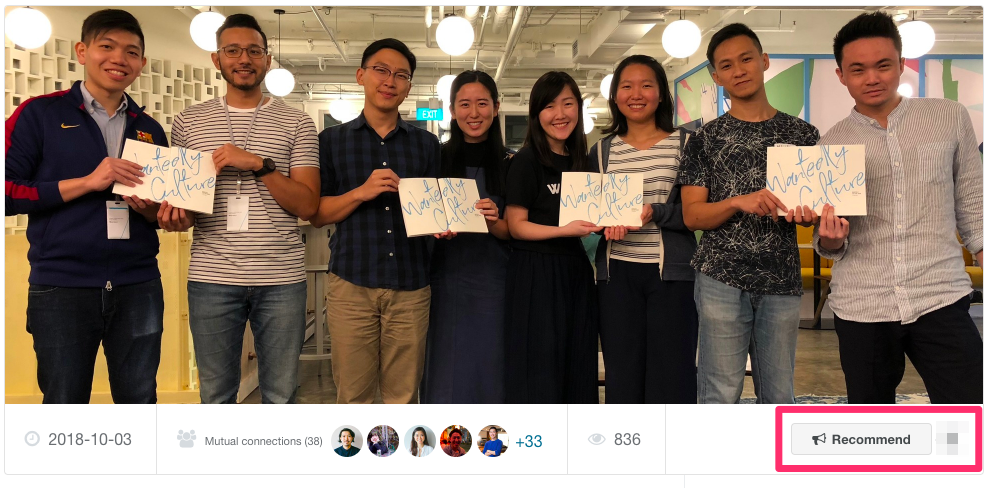 2. You will be prompted to choose which social media site you want to share the post on. Choose and then follow the directions.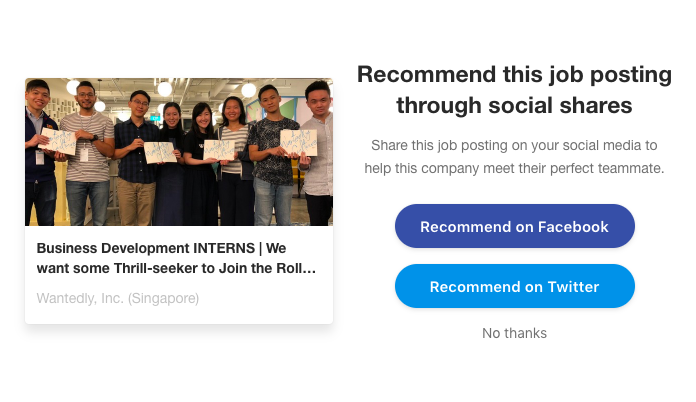 3. Your icon will appear underneath postings that you have recommended.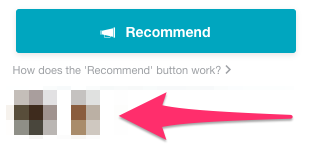 If you are still having trouble, contact the Wantedly Customer Relations Team from here!